As part of the major Aura development located in Caloundra South, the first playground has been opened in June 2018 and is already a hit with the locals. So grab your bikes, trikes or scooters and head down to the park with the kids for a ride, a climb and a picnic!
Bike Tracks
The main feature of the playground is, of course, the Pedal Park featuring two brand new bike tracks. One track is designed for younger children or beginner riders and the second track for the more adventurous rider with bumps, humps and flat tops. Fun additions to the bike tracks include traffic lights, road signs, lane markings, tunnels and bridges. Once the kids have finished riding they can try out the play equipment, basketball half court or full-size netball court. For the parents kicking back, there are picnic shelters, BBQs and a big grassy area perfect for a picnic rug.
Playground
The play equipment includes a three cube climbing frame on an elevated platform overlooking the bike tracks. The bicycle themed tower has a number of activities for both young and older kids. At the base, there are interlocking bike wheels and cogs that turn, perfect for the younger kids. Higher in the tower, there are a number of activities for the older kids looking for more of an adventure. Internal rope climbing activities, interactive panels, viewing bubbles and two different sized stainless steel tube slides. Surrounding the tower there is also a bike seesaw and traditional swing set including a baby swing. A wide open stainless steel slide on the side of the platform to the tower is great for the little ones. To scramble up to the tower kids can try climbing up the swaying ladder, rock climbing holds and domes.
Aura's Pedal Park is located at Steiner Crescent, Bells Creek, QLD, 4551.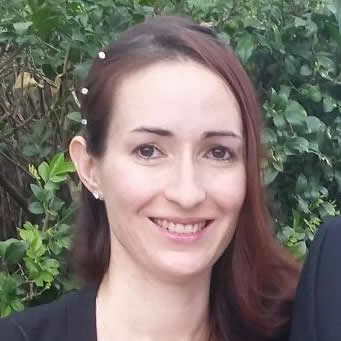 A freelance writer and mother of 2. Currently available for freelance writing projects. Best place to reach me is via the contact page on my website!