No doubt you have now heard of the pre-planned community currently under construction in Caloundra South, just off the Bruce Highway with easy access to Brisbane and connected to Caloundra the city of colour is set to be a thriving, sustainable community providing new homes, jobs and business opportunities to the ever popular and expanding Sunshine Coast. Here's what is happening so far in Aura:
The Master Plan

Aura – the City of Colour, is a master planned community located in Caloundra South on the Sunshine Coast. Stockland has invested $5 billion dollars into the city behind the trees at Bells Reach. The entire Aura site will eventually be home to 50,000 people in about 30 years time all within a short drive of the Sunshine Coast and its beaches. Construction of roadways is already in full swing with the road network planned for easy accessibility for all homes. The aim of the road network is to allow travel from one end of Aura to the other in only 15 minutes.
Eventually, the city will be home to over 200 km of bikeways and walking paths, 90 ha of shopping centres, a People's place in the style of Brisbane's South Bank parkland, over 700 ha of conservation and park areas, 20 learning hubs and the location of a large business park.
Aura offers a range of house and land packages to suit every lifestyle and budget, from low maintenance terrace houses to blocks of land big enough for the kids to run around in a lush backyard and have space for a pool. There are currently 40 display homes in the display village from 24 of Queensland's best builders. The Aura Display Village is open 7 days a week, 10am-5pm, located beside the Aura Sales and Vision Centre at 1 Lukin Terrace, Bells Creek.
Baringa
The first stage of Aura is well underway with the northern suburb of Baringa which will hold 1585 homes, 2 schools, childcare centre, shopping area, sports fields, playgrounds and parklands. Baringa State Primary School is already open, there are two new parks and currently free outdoor fitness classes and regular community events. The first childcare centre is currently under construction. The Elements is a current land release in Baringa lying next to the Blackbutt Forest and the future 10 ha recreation park with spacious home sites, tree-lined street, and views to the Glasshouse Mountains. The future recreational park has plans to incorporate a BMX track and mountain bike trails. High Line at Aura features modern chic terrace homes in an urban village which creates a central hub with easy access to future retail cafes, specialty stores and supermarkets.
Aura Central
Aura Central is now selling land, located in the urban heart of Aura spanning 90 ha and offering easy access to the future city centre with shopping, restaurants, a transit centre, university, the South Bank-style People's place, future private and public schools. The People's Place will be an 11 ha parkland similar to South Bank in Brisbane surrounded by cafes, homes and the university and featuring a swimming lagoon, playgrounds, picnic areas, with a large enough space to hold markets and festivals. It will surely become a trendy destination for both locals and tourists.
For more information: https://www.stockland.com.au/residential/qld/aura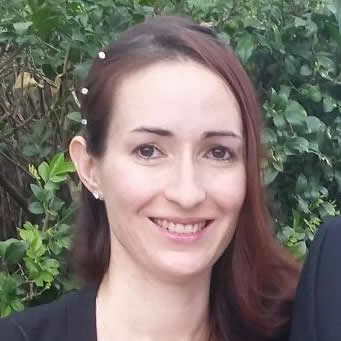 A freelance writer and mother of 2. Currently available for freelance writing projects. Best place to reach me is via the contact page on my website!