Whether you are a local Sunshine Coast resident, visiting for a day or staying for a holiday, there is a range of attractions to entertain the whole family. Here is a breakdown of the top 10 attractions, their locations around the coast and entry costs so you can start planning your day out!
Australia Zoo
Location: Beerwah
Australia Zoo, renowned for Steve Irwin the Crocodile Hunter and his family Terri, Bindi and Robert Irwin is a wonderful wildlife conservation facility with sprawling zoo grounds on 100 acres. There is a collection of both native and exotic animals, wonderful opportunities like hand feeding the roos and patting koalas as well as a range of more up close and personal animal encounters. Don't miss the world-famous Wildlife Warriors show at midday for amazing birds, snakes and crocodiles live. Take a sneak peek at the Australia Zoo Wildlife Hospital to see the amazing team who are behind the scenes every day fighting to protect and heal Australia's native wildlife.
Cost: Adult $59, Concession $47, Child $35, Under 3 Free!
Family bundles, 2 day and annual passes available.
Animal Encounters and tours are available at extra costs.
http://www.australiazoo.com.au/
SeaLife/Underwater World
Location: Mooloolaba,
SeaLife is the Sunshine Coast's wonderful aquarium where you can view not only a range of fish species but rays, seals, sharks, freshwater crocodiles and turtles. The kids will love being able to get involved in touching marine life in the Tidal Touchpools and The Octonauts Zone. Don't miss 1 of the 2 daily seal shows, and if you're after a unique experience you can get behind the scenes, or up close and personal with a seal encounter or even a seal swim.
Cost: Adult $39, Child $21.60, Under 3 free!
Family passes available. Online tickets are discounted, discounts also apply to off-peak periods.
Behind the Scenes tours and seal encounters available at extra cost.
https://www.underwaterworld.com.au/
Aussie World
Location: Palmview
Aussie World is comprised of a theme park, retail village, and the iconic Pub. The theme park has a range of rides suitable from tots to adults as well as other activities such as sideshow alley, mini golf, a water play area, and some other fun and wacky attractions. Aussie World Fun Cafe and the Pub provide all of your dining options, while shops within Aussie World and outside in the retail village provide a range of shopping experiences.
Cost: Adult/Child $40, Senior $33, Under 3 Free!
If you would just like to pop into the Platypus Ponds Mini Golf entry is $15pp.
Family Bundles available, online tickets are discounted.
https://www.aussieworld.com.au
Big Pineapple
Location: Woombye.
The iconic Big Pineapple is a heritage listed tourist attraction standing at 16m tall with two levels which you can climb for free! It sits on a large acreage home not only to the big pineapple but also a Pineapple Heritage Train which runs throughout the day and explores the surrounding native bushland, gardens and zoo animals at the neighbouring Wildlife HQ. There is also a cafe and merchandise shop for all your snack and souvenir needs.
Did you know?! The new Treetop Challenge with high rope course and zip line will be coming soon to the Big Pineapple, it will hopefully be open late 2018 or early 2019.
Cost: Climb the Big Pineapple for Free! Train $5pp, Under 3 free!
http://www.bigpineapple.com.au/
Wildlife HQ
Location: Woombye next to the Big Pineapple
Wildlife HQ Zoo was created after the closure of Alma Park Zoo north of Brisbane, the move to the Big Pineapple allowed many of the animals to remain together instead of being separated into different zoos, it is home to a range of native and exotic species. The Zoo also has its own cafe and a range of animal encounters if you wish to get up close and personal with some of these beautiful animals!
Cost: Adult $29, Seniors $22, Child $15, Under 3 Free!
Family bundles and annual passes available.
Big Kart Track
Location: Landsborough
The Big Kart Track has Australia's largest commercial track at 1.2km. They also have custom made karts that reach 70km/hr. The big track is for drivers over 12 years of age but there is also a track for kids with junior go-karts and double seater karts to accommodate an adult with a small child. They also have a cafe, viewing deck and BBQs so that you can make it a day out for the entire family.
Cost: Adults: $45/15 mins or $70/30mins, $30/for every 15 mins extra race time.
Kids: $20/10 mins or $25/10 mins for a Double Seater (Adult and Child)
The Ginger Factory
Location: Yandina
The Ginger Factory is a fun-filled day out for the whole family, with a selection of rides, tours and a retail area and cafe. All of which is surrounded by beautiful gardens that provide an inviting stroll through a sub-tropical rainforest. Rides include the Ginger Train on the 116-year-old Moreton train which includes a relaxed tour through the grounds and the Overboard boat ride that follows the gingerbread man on an adventure with animated puppetry and music. Tour through the ginger factory to discover how ginger is grown, harvested and turned into yummy ginger products! There is also a live bee show and tasting.
Cost: Entry is Free! Rides and tours vary in price between Adult: $8-$15, Child $7-$11.50, Seniors $7.50-$13
Family bundles and ride/tour combos are available.
https://www.gingerfactory.com.au
Sunshine Castle
Location: Bli Bli
A medieval museum set in a unique Norman-style castle complete with moat, turrets, towers, and drawbridge. There is a range of entertainers and performers to make the experience feel authentic. You can take yourself on a self-guided tour while you explore the castle, complete the treasure hunt, view the historical displays and the original dolls and fairy tales exhibitions which were the inspiration for the castle. There is also a cafe and toy/gift shop to explore to complete the day.
Cost: Adult $15, Senior/Students $13, Child $12.
Family bundles available.
Bellingham Maze
Location: Tanawha
Bellingham maze consists of an 80x80m star-shaped hedge maze, a timber scrabble maze, an 18 hole mini golf, a variety of smaller mazes and a garden cafe. The hedge maze has some fun quizzes to entertain the kids as you wander through in search of the tower at the centre. The garden cafe serves some snacks, lunches, Devonshire teas and coffees.
Cost: Mazes only: Adult $16.50, Concessions $15.50, Child $14.50, Under 3 Free!
Mazes and Mini Golf: Adult $21.50, Concessions $20.50, Child $19.50, Under 3 Free!
Family Bundles available and online tickets are discounted.
Maleny Botanic Gardens and Bird World
Location: Maleny
The gardens are laid out over 16 acres and include colourful planting displays, waterfalls, lakes and picnic areas with views of the Glasshouse Mountains. The bird aviaries allow you to get up close and personal with a range of bird life from Finches to Macaws with the option of joining one of the daily guided walks. Devonshire teas are served in the Gazebos looking over the gardens.
Cost: Gardens Only: Adult $17, Concessions $14, Children 14 and under free!
Gardens and Aviaries: Adult $33, Concessions $28, Child $12, Under 3 free!
Family passes are available.
http://www.malenybotanicgardens.com.au/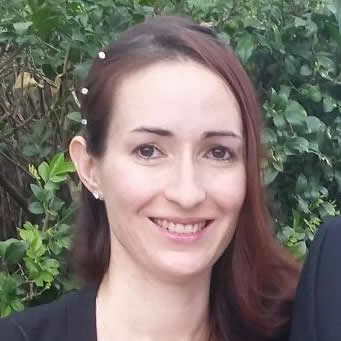 A freelance writer and mother of 2. Currently available for freelance writing projects. Best place to reach me is via the contact page on my website!