The Sunshine Coast has a wonderful range of markets that will entice both the locals and the tourists. There are markets mid week, weekends, mornings or evenings. Most are full of beautiful local produce and many also have a range of handmade items, clothing, novelties, bric-a-brac and assortment of food carts. So why not check out your local farmers market or head to one of the bigger markets for a lazy weekend stroll, buy some gifts, try some different food or generally just relax in the atmosphere with a cuppa. Find your closest market with our list below!
Eumundi Markets
80 Memorial Drive, Eumundi 
Wednesdays 8am to 1.30pm and Saturdays 7am to 2pm
Eumundi Markets is Sunshine Coast's largest market and is renowned for locally made artisan items. It is a treasure trove of beautiful fresh produce, fashion, handcrafted furniture and all sorts of arty giftware. It is open no matter the weather and with the line-up of musicians and food selection it is perfect to just sit, relax and enjoy your surroundings. Over 300 stalls!
https://www.eumundimarkets.com.au/
Caloundra Street Fair
Bulcock Street, Caloundra
Sunday 8am to 1pm, Twilight Markets are held on Friday evenings 5pm to 9pm through selected school holiday periods.
Loved by both locals and tourist the markets hold over 100 stalls and have everything from local food, toys, hand made items, and entertainment for the whole family. There is a range of tasty food options for lunch, music playing, local shops to explore and minutes walk from the beach to finish the day.
http://www.caloundrastreetfair.com.au/
Big Pineapple Growers & Artisans Market
Big Pineapple, Nambour Connection Rd, Woombye
Saturdays 6:30am to 1pm
A collection of local produce, (including yummy pineapples!), bric-a-brac, potted plants as well as some new and pre-loved stalls with clothing, toys etc.
http://www.bigpineapple.com.au/markets
Yandina Country Markets
North Street, Yandina
Saturday 7am to 12pm
Wonderful place to get your local fruit and veg, cheap plants and an assortment of second hand items.
https://www.facebook.com/YandinaMarkets/
Caboolture Country Markets
Caboolture Showgrounds, Beerburrum Rd, Caboolture
Sunday 5:30am to 11:30am
One of the largest markets in South East Queensland with over 500 stalls with everything you can think of. Food and drink, fresh and local produce, second hand goodies, rides and amusements, animals for sale, trash and treasure, homewares, plants and local events held in the arena such as cattle showing and equestrian which are free to spectate. Bring the whole family for a wonderful day out.
https://caboolturecountrymarkets.com.au/
Noosa Marina Markets
2 Parkyn Court, Tewantin
Sundays 8am to 2pm
Before you head out to lunch at Noosa why not check out the markets at the Marina. Overlooking the river you can stroll through art, craft and local produce, the atmosphere is completed with live music and entertainment.
http://noosamarina.com.au/noosa-marina-sunday-markets/
Fishermans Road Markets
Cnr Fishermans Road and David Low Way, Maroochydore
Sunday 6am to 12noon
Also known as the Big Sunday Markets the Fishermans Road Markets has up to 128 stalls with a variety of local produce, new and secondhand clothing, tools, books, popcorn, seafood, baby goods, toys, furniture, coffee and food options as well as a jumping castle for the kids. Plenty of bargains to be found while you enjoy a fresh coffee as you wander around this large market.
http://fishermansroadmarket.com/
Cotton Tree Markets
King Street, Cotton Tree
Sunday 7am to 12pm
Organised by the Bloomhill Cancer Care group fees from the stallholders support the charity which help people living with cancer. The markets feature local artisans, designers and inventors selling their unique ware. There is a selection of jewellery, artwork, clothing, homewares, baked goods, skincare, you will be guaranteed to find something for everyone. Complete with local performers and surrounded by wonderful cafes all within a short stroll to the beach why not make it a day out for the entire family.
http://www.cottontreemarkets.com.au/
Peregian Beach Markets
Kingfisher Drive, Peregian Beach
First and third Sunday of the month, 7am to 12.30pm
Located right near the beach, the Peregian Beach Markets are a wonderful way to spend your day, soak up the atmosphere with the various buskers, food and drink options and of course the market stalls. Pick out a new outfit, find a gift, enjoy a massage and pick up some groceries. The markets are known for their variety of handmade, recycled, upcycled, home grown, organic and fair trade items.
https://www.peregianmarkets.com.au/
Hinterland Harvest Market
The Wellness Mill, Bury & Mill Streets, Nambour
Saturday, 7am to 12pm
A market that showcases chemical free, organic produce from a wide area of farming communities aiming to bring the great local fruit and veg to the consumer. There is also local food, coffee, live music and cooking demos.
https://www.hinterlandharvestmarket.com.au/
Kawana Waters Farmers Market
Kawana Waters State College, Sportsman Parade, Bokarina
Saturday 6am to 12pm
One of the larger markets on the coast featuring a variety of stalls from fresh produce, freshly squeezed drinks, yummy marinades and sauces, skin care products, nuts and seeds, herbs, seafood, fresh bread, and cheeses as well as delicious food and coffee carts to sample as you do your shopping. Sit back and listen to some live music while the kids enjoy the jumping castle.
https://www.kawanawatersfarmersmarket.com.au/
Nambour Village Square Market
Nambour Town Square, Lowe St, Nambour
Thursday 9am to 2pm
A collection of about 20 stalls ranging in local produce, home-baked food, handmade clothing and community groups.
https://www.facebook.com/NambourVillageSquareMarket/
Nights on Ocean Markets
Ocean St, Maroochydore
Second Friday of each month, 5pm to 9pm
A fun vibrant evening market filled with sound, fragrance, local art and produce, fashion, great food and music. Come join the bustle to find some yummy dinner options and a drink from the pop up bars.
https://www.mra.org.au/nights-on-ocean/
Marcoola Markets
10 Lorraine Avenue, Marcoola
Friday, 4pm to 8pm
A relaxed evening of food and music by the beach. Come sit among the fairy lights, sample one of the many different food vendors for dinner and chill out for the evening.
http://www.marcoolamarket.com.au/
Noosa Junction Twilight Markets
Arcadia Street, Noosa Junction
Every third Friday of the month, 5pm to 9pm
Artisan stalls, live music, delicious street food and an all round good time. Grab a drink at the pop up bar with happy hour prices all night!
http://www.noosajunction.org/pages/market/Noosa-Junction-Twighlght-Market.html
Sunshine Coast Vegan Markets
52-64 Currie Street, Nambour
First Sunday of the month, 10am to 4pm
Sunshine Coast's first 100% plant based, cruelty free, totally vegan market! Come check out local businesses and stalls with food products, apparel, beauty and health products and of course lots of yummy vegan food and beverage options.
https://www.facebook.com/Sunshinecoastveganmarkets/
Sunshine Coast Collective Markets
Coolum State Primary School, School Road, Coolum Beach
Fourth Sunday of the month, 8:30am to 12:30pm
Not just your ordinary market, this is a collective of Sunshine Coast designers, musicians, artists, foodies, creators, vintage wares and lifestyle lovers. So come down, support the local artisans, enjoy the street food and coffee, and kick back and listen to the live music.
https://www.sunshinecoastcollectivemarkets.com.au/
Noosa Farmers Market
Weyba Road, Noosaville
Sunday 6am to 12pm
Wander through all the beautiful local produce, gourmet condiments, delicious fruity jams, hand crafted products, fantastic coffee Relax, taste, wander and unwind among the beautiful gum trees surrounding this enjoyable market.
https://www.noosafarmersmarket.com.au/
Sunny Coast Baby & Kids Market
Burnside State School, Blaxland Road, Burnside
Talara Primary College, Talara Street, Currimundi
Moutain Creek Primary School, Lady Musgrave Drive, Mountain Creek
Fourth Sunday of the Month, 9am to 12pm
This amazing market includes many pre-loved stalls with absolute bargains for babies and kids clothes, toys, books and baby essentials. The stalls will usually have a ton of stuff for under 1 and up to 5 but depending on the day there could be a selection of kids items for any age. There is also wonderful locally owned businesses selling handmade items and other businesses for parents and kids. Bring the kids along for the free jumping castle, free face painting and don't forget your food and coffee vendors just outside the door. The market rotates between the three locations, check the website or facebook page for locations and dates.
http://sunnycoastbabykidsmarket.com.au/
https://www.facebook.com/sunnycoastbabykidsmarket
Noosa Kids & Baby Market
Sunshine Beach State School, 269 David Low Way, Sunshine Beach
Second Sunday of each month, 8am to 12pm
A market filled not only with pre-loved kids and baby items, clothes, toys and books, but also new products and services provided by local businesses. Bring the whole family, there are free bounty bags, a free toddler play area with bouncy castle, coffee van and sausage sizzle. Check the website or facebook page for the next market date.
https://www.noosakidsmarket.com.au/
https://www.facebook.com/noosakidsmarket/
Crystal Waters Country Markets
Crystal Waters Village, 65 Kilcoy Lane, Conondale
First Saturday of each month, 8am to 2pm
Set in the Crystal Waters Community Cooperative area these markets are renowned for their fresh produce, local artists, live music, recycled and upcylced wares, clothes, tools, yummy sourdough bread, cakes, plants, honey, organic meals and coffee. Children can run amok in the play area. Please note the market area is a wildlife sanctuary so no dogs are allowed. Check their facebook page for the next market date.
https://crystalwaters.org.au/things-to-do/markets/
https://www.facebook.com/crystalwatersmarket/
Maleny Sunday Market
RSL Hall, Bunya Street, Maleny
Sunday 8am to 2pm
If you enjoy a trip to Maleny to take in the variety of food, coffee and shopping then why not pop into the Sunday market, it is open no matter the weather as it is inside the hall. Only a small market but with a lovely selection of fresh produce, organic, fair trade, locally produced arts and crafts, antiques, collectibles, books, jams, jewellery, candles, soaps, hot food and massages.
http://malenymarkets.weebly.com/
Montville Growers and Makers Market
Village Hall, Memorial Close, Montville
Second Saturday of each month, 7:30am to 12pm
Locally grown fresh fruit and veg, flowers and plants, homemade produce, bread and cakes, organic foods, natural juices, coffee and gardening products. A quaint little market in the Village Hall which tops of a trip to Montville for the cafes and shopping.
https://montvillevillageassociation.org.au/montville-growers-and-makers-market/
Mapleton Markets
Mapleton Hall, 31 Obi Obi Road, Mapleton
Held on a Saturday every 3 months, 8am to 12pm
A small indoor community market in the Mapleton Hall, with proceeds going to the maintenance and upkeep of the hall. Held every 3 months, check the Mapleton Hall website for dates.
http://mapletonhall.org/event/mapleton-markets/
Peachester Village Markets
Peachester Community Hall, 960 Peachester Road, Peachester
Saturday 9am to 1pm (Held once every few months, check facebook page for updates)
A great little farmers market focusing on plants, crafts, local produce and home made food items.
https://www.facebook.com/PeachesterHall/
Woodford Country Markets
Archer St, Woodford
Third Sunday of each month, 6am to 12pm
A range of market stalls, food vendors and local entertainment. Pick out some handcrafted jewellery, leather products and homeware or enjoy some fresh and organic fruit and veg. Bring your dog along and find some pet products and treats.
https://www.facebook.com/Woodford-Country-Markets-520990268266025/
Kin Kin Market
Kin Kin Oval, Main Street, Kin Kin
1st Sunday of each month, 9am to 1pm
Something for everyone with homemade, homegrown produce and second hand treasures. Yummy food, local entertainment and music.
http://www.inkinkin.net/markets
Currimundi Country Markets
Currimundi State School, Buderim St, Currimundi
Sunday 7am to 12pm
Grab a hot cuppa and a bite to eat while you wander through fresh fruit and veg, homemade baked goods and jams, plants, books, arts and crafts and some secondhand stalls.
https://www.facebook.com/CurrimundiCountryMarkets/
Landsborough Country Markets
Landsborough School of Arts Memorial Hall, 489 Old Landsborough Rd, Landsborough
Saturday 7am to 1pm
A small market consisting of arts and craft items, local produce, plants and homestyle treats.
https://www.facebook.com/Landsborough-Market-209174064366/
Pomona Country Markets
Stan Topper Park, Memorial Ave, Pomona
2nd & 4th Saturday of each month, 7am to 12pm
Over 65 stalls with plants including seedlings and fruit trees, organic fruit and vegetables, coffee, cakes and gluten free foods. You can also find some collectibles and hand crafted items.
https://www.facebook.com/Pomona-Country-Markets-1568550160032982/
Eudlo School Village and Valley Markets
Rosebud Street, Eudlo
Sunday 8am to 1pm (Held four times a year, usually on the second Sunday of March, June, September, December, check their Facebook page for the next market)
This wonderful little hinterland market with up to 80 stalls has it all with great food, music and coffee. In addition there are local fruit and veg, home and garden wares, handcrafted items, plants, secondhand items, and alternative therapies. Proceeds go to the Eudlo State School P&C. Mobile ATM's available, pets on a leash welcome.
https://www.facebook.com/EudloMarket/
Imbil Markets
Yabba Rd, Imbil
Sunday 8am to 1pm
A small country market with plants, jewellery, handcrafts, honey and jams, giftwares, recycled timber products, clothing, seedlings, fruit and veg. The markets are a community initiative run by the Mary Valley Chamber of Commerce.
https://www.facebook.com/ImbilMarkets/
*******Please Note: Market details are correct at the time of publishing but may change!********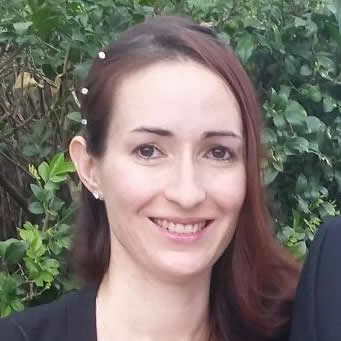 A freelance writer and mother of 2. Currently available for freelance writing projects. Best place to reach me is via the contact page on my website!